Welcome to the Slingo Cascade, the newest vessel to sail through the spins and wins of the great Slingo formula! Sail in and find this new nautical version of the classic Slingo game, mark off a row of 5 numbers from the grid, and watch them cascade down into the depths, seeing new numbers bob in. This cascade mechanic is not limited to the 5×5 grid however, but also to the reel itself! Replacing the cascading numbers with new ones! With this incredibly fluid and interactive take on the Slingo mechanic there's only one recourse: set sail and hunt down those wins in the piratical tale of Slingo Cascade!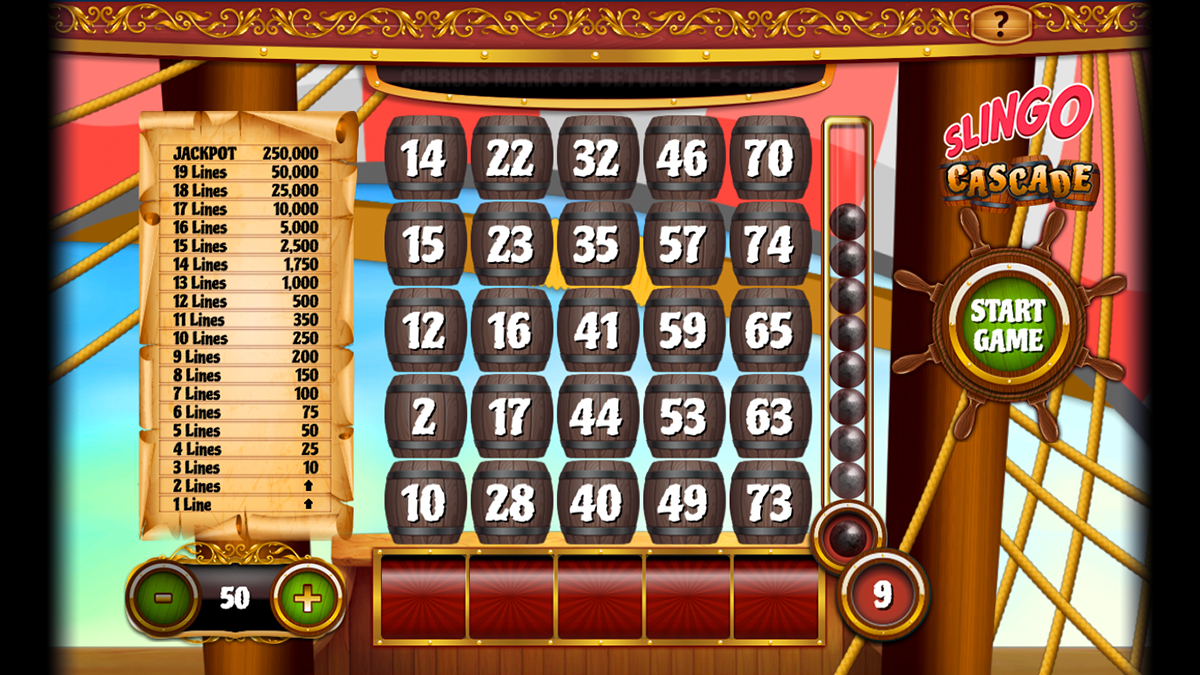 Hop aboard with 9 starting spins to match numbers on the reel with those on the grid. attached reels will respin for the chance to get more matches, get 5 numbers crossed out in a row and you'll have a Slingo! The line will blow up, causing a cascade as new barrels crash down. Every Slingo will climb you up the prize ladder, a step closer to that cash prize.
Slingos ahoy!
Like all pirates, a crew is needed for your triumphant voyage. The Cherub can mark off between 1 and 5 squares and Free Spins will give you an extra spin in your time of need, but beware the devil as he attempts to block your matches on the grid!
With unlimited extra spins for purchase at the end of the game, your ship will be full of booty once you finish Slingo Cascade.