Venture forth the land of the dead and enter the great tombs of the Pharaoh Tutan. Hidden under the great deserts of Egypt, the great wealth of gold, minerals and silver has tempted many an adventurer in their doomed quest to affluence. Can you succeed where so many others have failed?
Tutan's Treasure is one hell of a find, allowing players to set their own paytable by selecting the relics they want to find, creating an intimate and riveting experience. Collecting the components of your chosen artifacts grants you a golden pyramid of a cash prize. Venture forth into the depths for those ancients wins!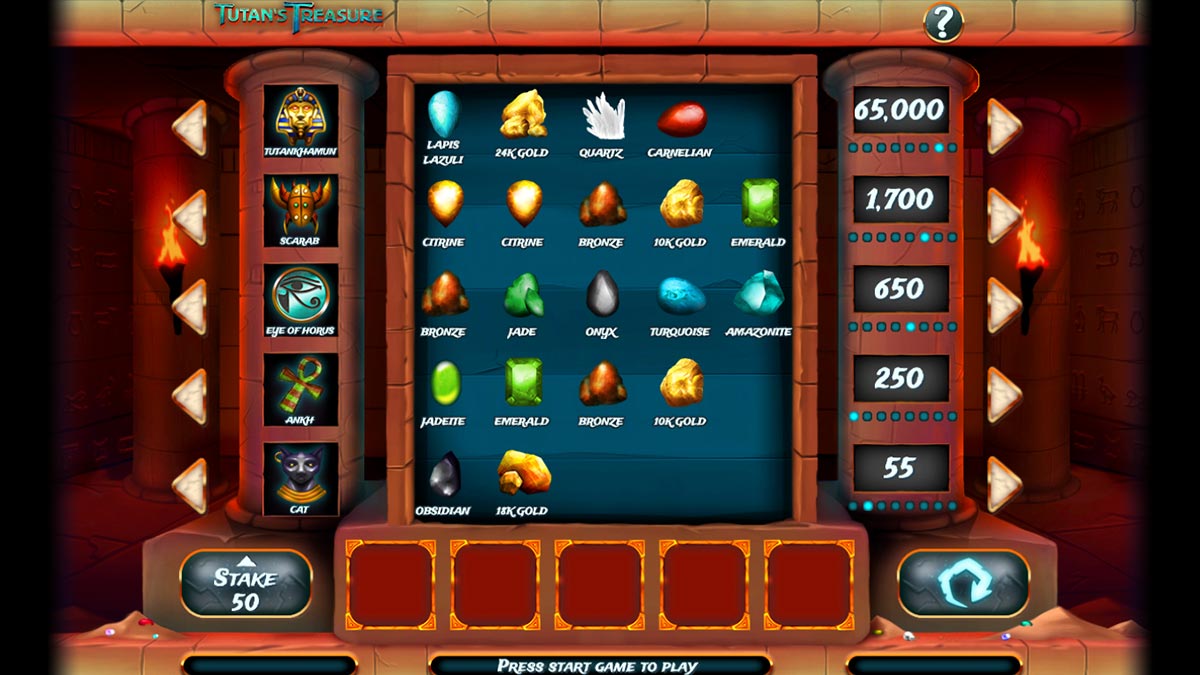 Enter the pyramid.
You have the power to change up the volatility using the arrows next to each option. Hiding in Tutan's tomb are 5 artefacts, some of which are harder to find all the pieces for: but in return have bigger wins available. Be careful though, you have 5 spins to match the artefacts in the reel with those littered on the grid, but if you successfully manage to find all the pieces in a set you'll get a cash prize!
The adventure never ends.
With unlimited extra spins and player-controlled volatility, it's all in your hands as you venture further to find Tutan's treasure.