Hotter than ever before…
Are you ready for something extreme? Something explosive? Something like Slingo Extreme? Well, wait no longer, because it's here: the thrilling combination of Slingo with higher jackpots and rapid gameplay. Alongside a rock soundtrack you'll certainly feel epic as you shoot up the slot reel and grab a hold of those Slingos on your grid.
For those who have yet to be blessed with the knowledge of the Slingo formula, you're in luck. With a 5×5 grid, numbers are quickly marked off as you spin the slot reel with matching numbers. Get 5 marked off in a row and you'll get a slingo, leaping up the prize ladder and increasing your prize amount. With the chance to win an ecstatic 500x your bet, this new Slingo is really taking things to the extreme.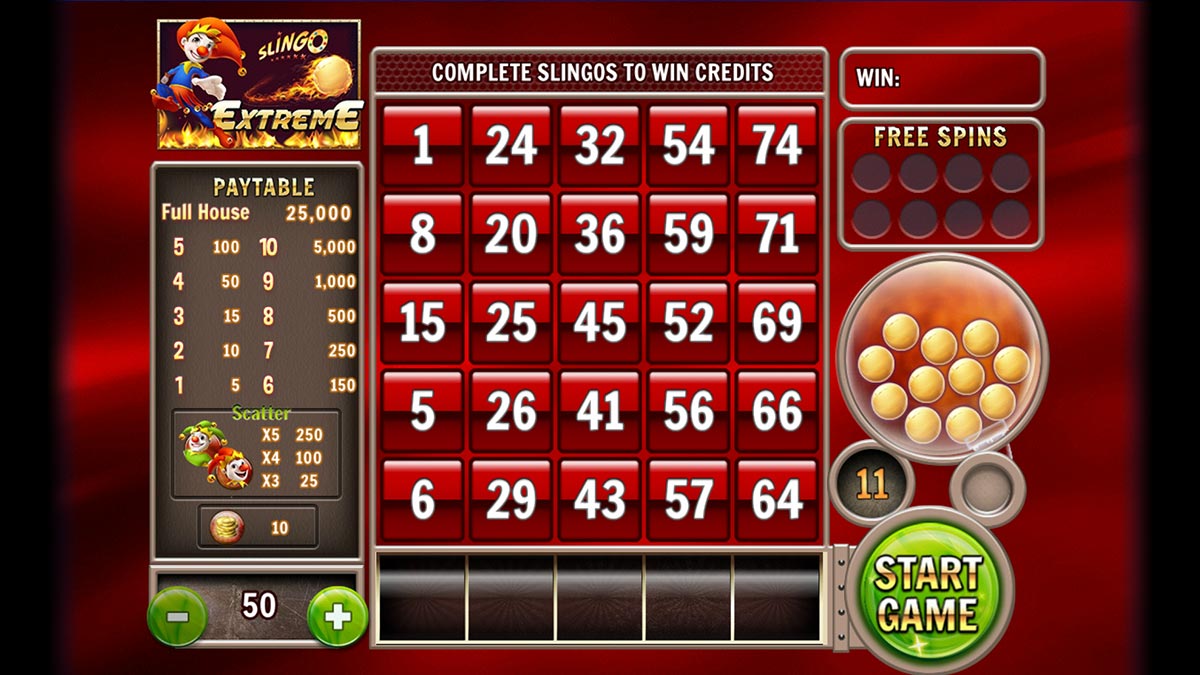 Let's get fired up for some Slingo!
This extreme rendition of the classic Slingo is complete with the pillarstones of any gargantuan Slingo experience:
Jokers: mark off any number from the column above
Super Jokers: mark off any number from the grid
Free Spin: awards an extra spin
Devils: block potential matches on the grid
Coins: award an instant cash prize
Time to turn things up a notch.
Jokers and Super Jokers return in an explosion of fun, get three or more Jokers or Super Jokers in a single spin and you'll have your hands in a fiery cash prize! Not only that, but with 11 starting spins and 8 extra spins up for purchase by game end, you'll be shooting up like a star in Slingo Extreme.