It's a Reveal-ation!
You may have not won the lotto, but you have just won a chance at Slingo Reveal! The thrilling instant win variation of the famed Slingo formula. With an inspired mixture of scratch cards and bingo, you'll be crossing your fingers at the chance of the max multiplier of 10,000x your bet! Creating slingos of 5 numbers in a row by uncovering them, each slingo grants a randomly selected symbol, the players lucky enough to get 3 of these win the parallel prize. With a rapid pace borne from its instant win element, Slingo Reveal is sure to have you whooping in joy as you get those wins.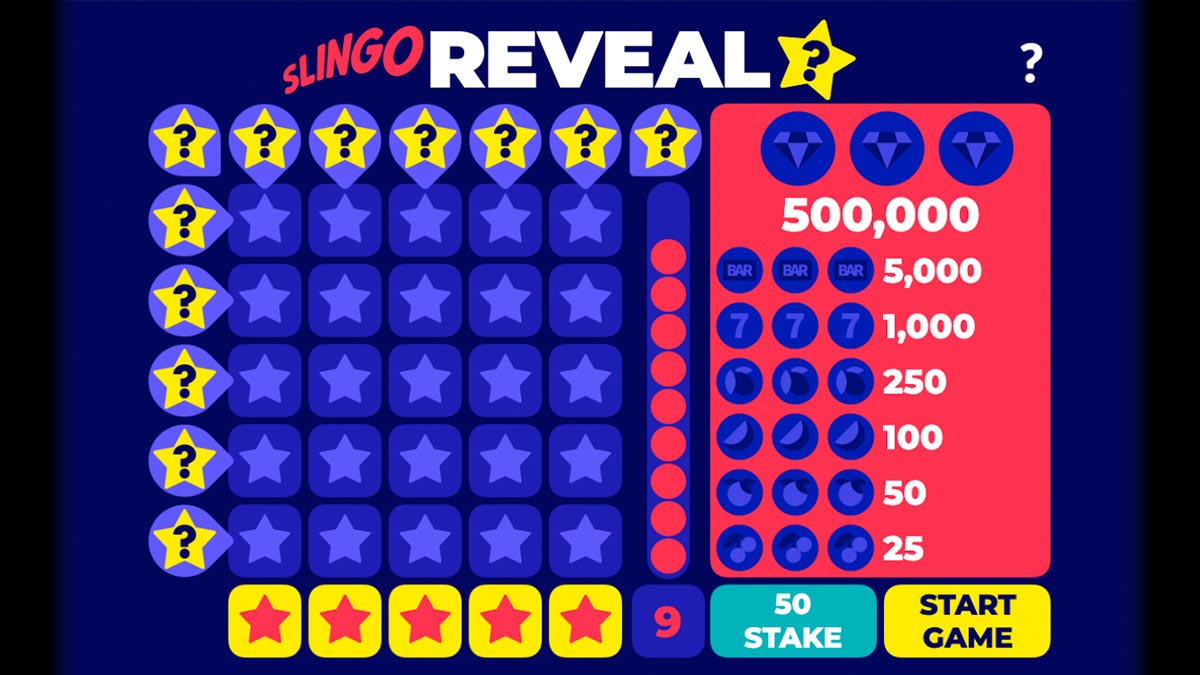 What's under there?
You have 9 spins to match the reel to numbers on the grid, crossing out lines and getting you slingos. A slingo will reveal a symbol and getting three of those will get you a prize from the paytable.
Now that's a reveal-ief.
Luckily for you, you won't be going out into the unknown all by yourself. Some friendly, and unfriendly, faces will be joining you which you'll have seen before.
Joker: marks off any number from the column above
Free Spins: add an extra spin to your total
Devil: block potential matches on the grid
Pull out those unlimited extra spins to finally reveal the answers to your Slingos!