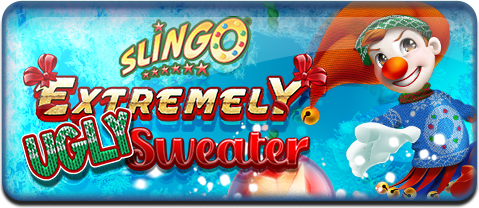 Well, it seems we're back to square one: your mom has given you an ugly sweater as a gift, but no worry! With Slingo Extremely Ugly Sweater you'll finally have a use for it! Spin the reel to cross out horizontal, vertical or diagonal lines of numbers on the 5×5 grid to finally get that ugly sweater out of your hands and get your hands into those wins! With the chance of a gorgeous 500x your bet available to you, maybe your mom will forgive you for opinions regarding her tastes. So get going and handle your Extremely Ugly Sweater, one win at a time.
Do I need to wear it now?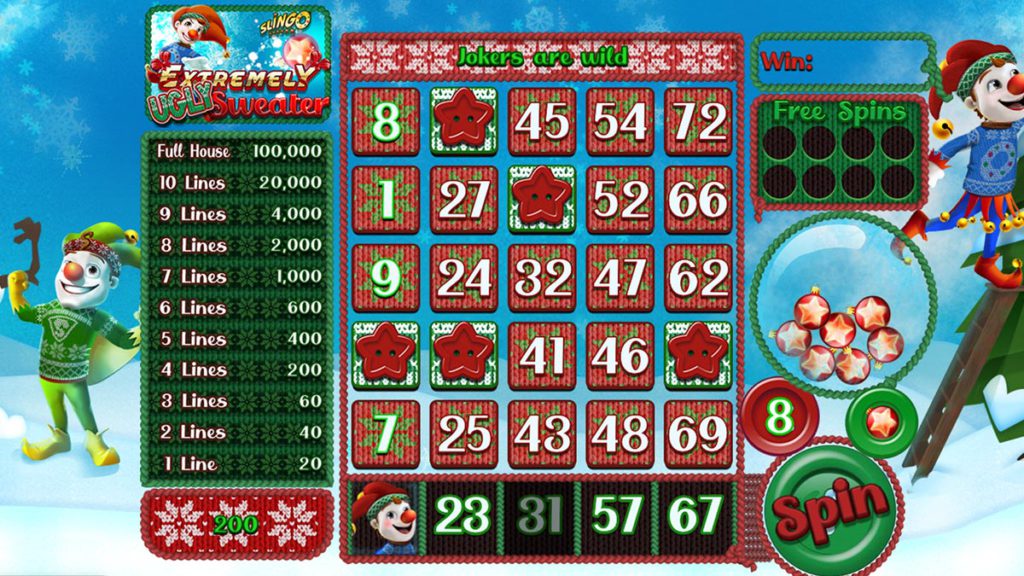 You may be itching in there, but don't worry! The classic Slingo formula will sooth your need to scratch.
Jokers: mark off any number from the column above
Super Jokers: mark off any number from the grid
Free Spin: awards an extra spin
Devils: block potential matches on the grid
Coins: award an instant cash prize
While no one is looking…
If you get three Jokers or Super Jokers in a single spin, you'll get a cash prize! Add to that your starting 11 spins and the possibility to purchase 8 more; your mom will surely forgive you for not liking your sweater, maybe.