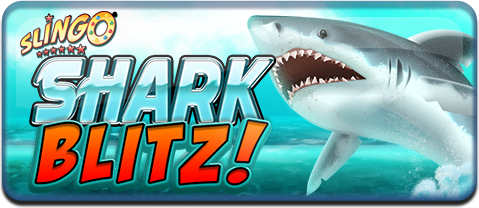 Get ready for a jaw-clenching experience!
Take a dive into this aquatic slingo experience with Slingo Shark Blitz!. Hit start game to try your luck as you venture into the sea and strike off numbers on your 5×5 grid. When you get 5 numbers in a line, you'll fish out a slingo, floating you up the win ladder and baiting those wins to you! Combined with the chance to get 1000x your bet and the unlimited purchase of extra spins, your forecast is likely to be that of smooth sailing!
A hunt in the sea.
Once you've selected your stake beneath the win ladder, press 'START GAME' to get hunting. You need to find as many lines of 5, or 'slingos', as possible with your 11 spins. For every slingo caught, you bob up one more step on the win ladder! Not only that, but with the chance for 1000x your bet you'd better hop in for some blood-pumping action.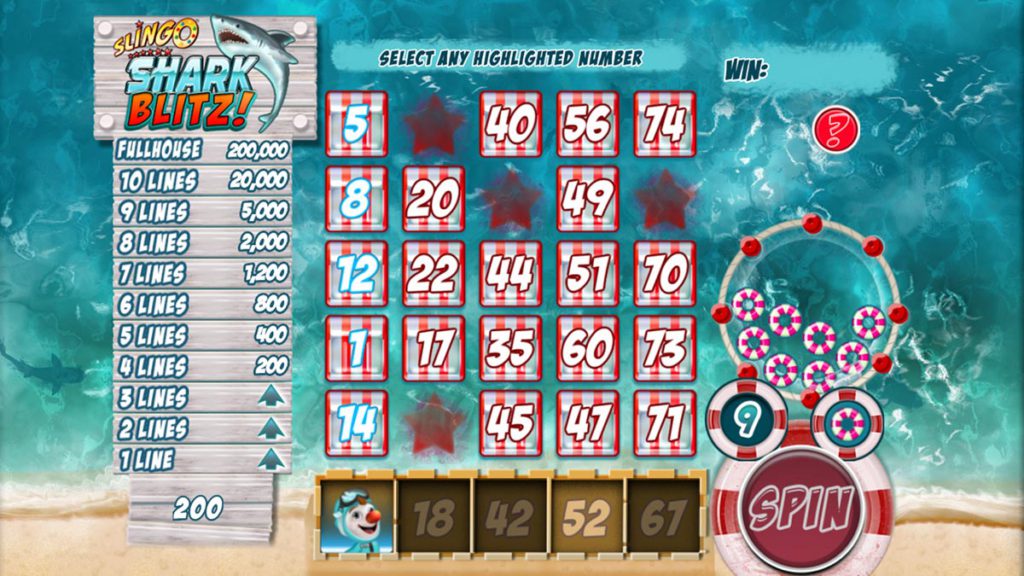 The predators of the sea
Slingo isn't slingo without its memorable cast, but something else now prowls the sea in search of any who search for slingos:
Sharks: block potential matches on the grid
Free Spin symbols: add an extra spin
Super Jokers: mark off any number from the grid
Coins: award an instant cash prize
Joker Bonus: 3 or more Jokers or Super Jokers on one spin award a cash prize
With all this at your disposal and the chance for large rewards in the faces of the dangerous sea, it's no wonder that people still venture forward into our Sh-Arcade's proudest creation: Slingo Shark Blitz!