Flour power!
Get baking your way up the prize table with Baking Bonanza, another delicious Slingo Original. Preheat the oven and get out the kitchen roller as you make your way to sweet-tasting glory. With the ability to create your own paytable, you are truly the king of the kitchen: and your delicacies are all up to you as you reach for the sky! With an inspired level of player crafted volatility and mouth-watering design, this one-of-a-kind gaming experience will make your dentist balk. With its rapid pace and limitless extra spins, add some ice coating to your gaming experience in Baking Bonanza.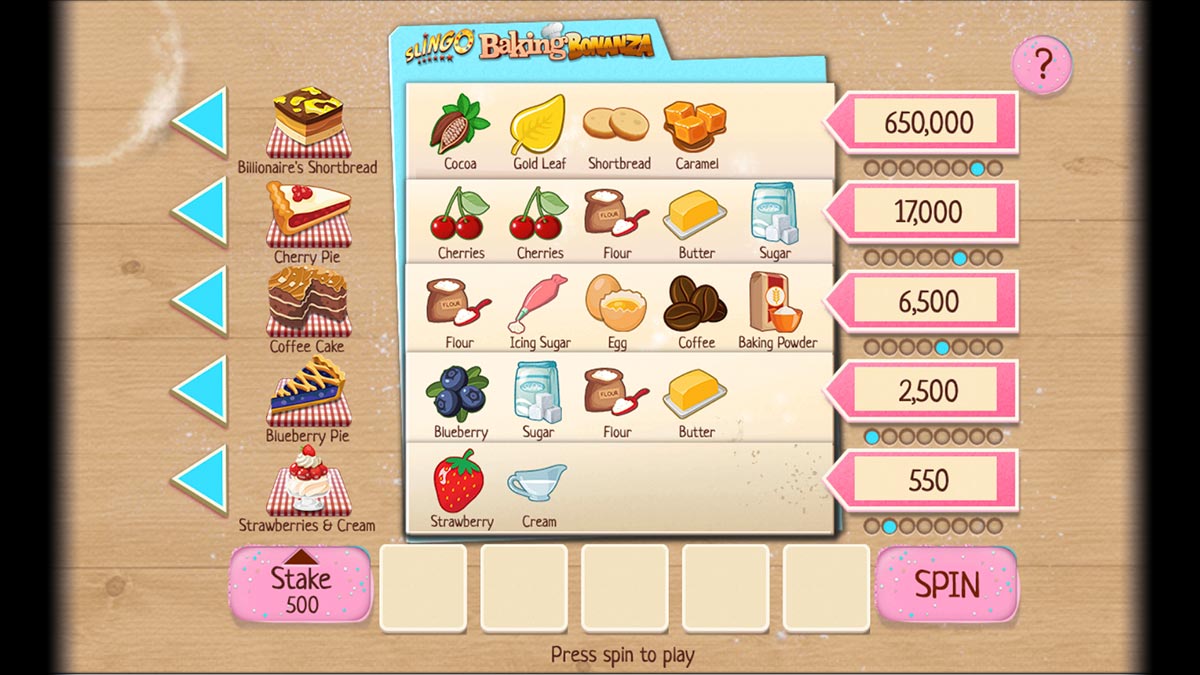 A cherry on the top.
Put away the pre-made food and whip out your own utensils, because you're the master of your kitchen with the ability to make your own paytable. Each cake has a unique RTP and some are more complicated than others. You have 5 spins to find all the ingredients for the delicacies of your choice; finish a recipe and you get a cash prize!
A Michelin chef in the making.
You can select 5 different cakes to be in play for one game. Select your stakes and hit spin when you're ready to get cooking. Any ingredients on the reel are added to the recipe they're part of: find all the ingredients for a cake and take home a delicious treat of a cash prize.
Combined with limitless extra spins once your 5 spins are up, your gastronomic career isn't going to end any time soon! So go on, get baking, get going and start winning.