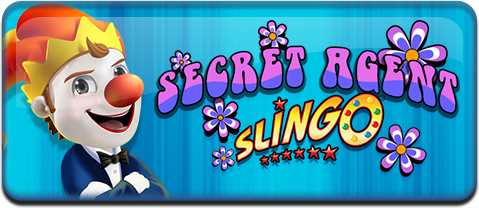 Come commit acts of espionage and discover the smooth and stealthy game of Secret Agent Slingo. Grab a box and get investigating as you spin the slot reel, aiming to create 5-in-a-rows in the 5 by 5 grid. Steal those vertical, horizontal and diagonal lines to make your way up the Prize Boost Ladder, multiplying the value of all remaining prizes. You have the intel and all that's left is to find Slingo, Secret Agent Slingo.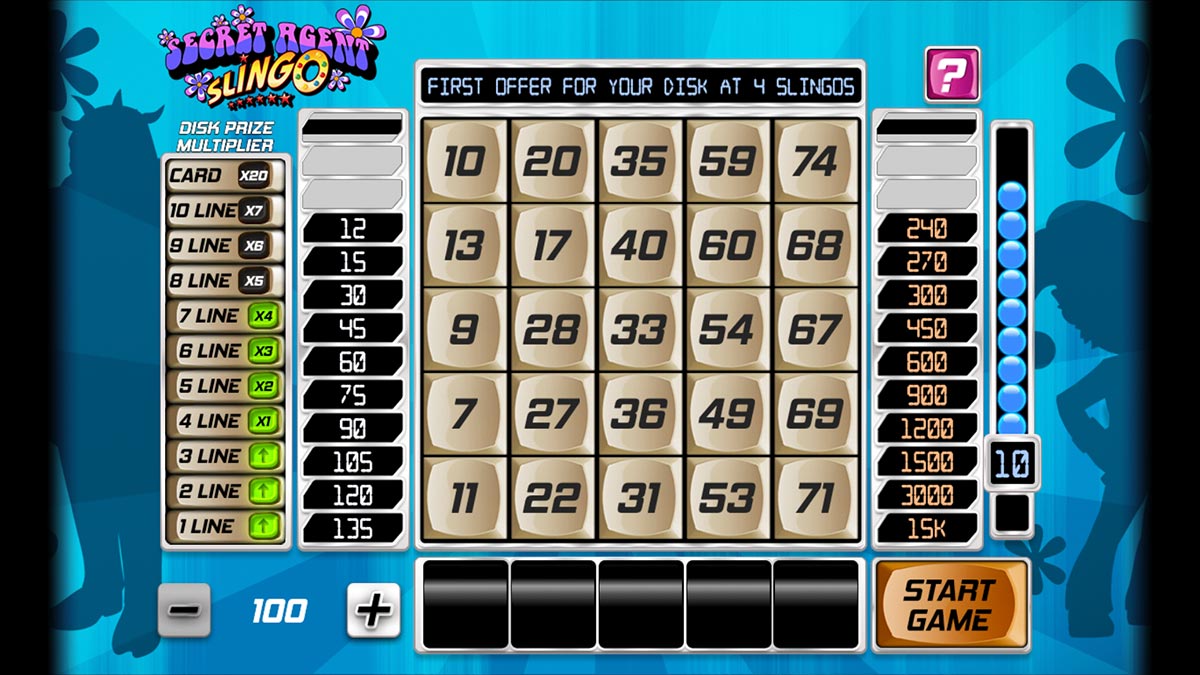 Any agent has to be prepared in advance for their mission.
Joker: marks off any number from the column above
Super Joker: marks off any number from the grid
Free Spin: awards an extra spin
Devil: blocks matches on the grid
The D.E.V.I.L.'S OFFER
Every Slingo raises you up the prize ladder, granting a permanent multiplier for the rest of the game. 12 Slingos are available every game.
Achieving 4 Slingos will give you THE D.E.V.I.L.'S OFFER, allowing you to pick either:
Accept it and finish the game
Decline and open it
Continue playing
Should you choose to keep on going, THE BANKER will make an offer following every spin based on the prize values in the game. Not only that, with a full house under your belt, you'll grab a hold of 20x your BOX's value.
Combined with the ability to purchase unlimited extra spins following your initial 10, you'll be fully equipped for your mission agent.