Take your lucky pick. What will be your fate?
Return to China, the origin of the fortune cookie, where red is lucky and the inspiration behind Slingo Fortunes! Take a bite out of these fortunate circumstances with this smooth gameplay. Pick an envelope before you begin which holds a hidden reward within it. Then eliminate the remaining envelopes by marking off in the slingo fashion. Getting 5 envelopes in a row will grant you a slingo, climbing up the Prize Boost Ladder and increasing your modifiers.
Once your crossed fingers have gotten you 4 slingos, you'll be offered a chance of a cash prize in exchange for the envelope. Now you must decide whether to risk it for that unknown and possibly higher reward.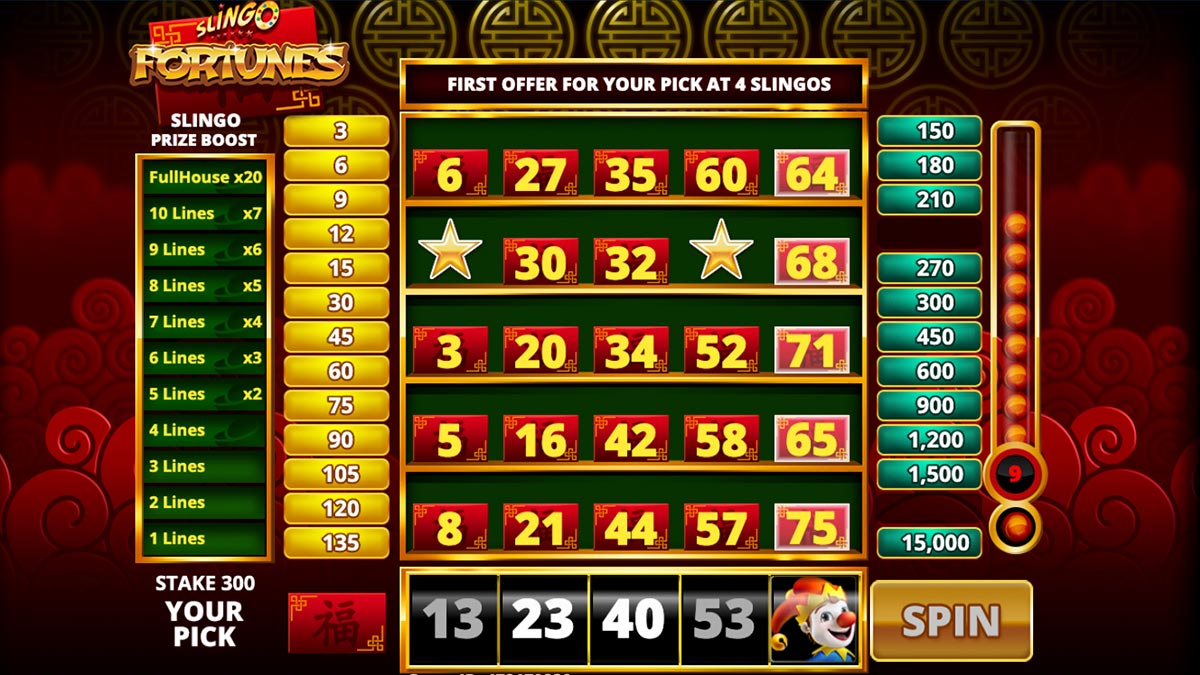 A most fortunate journey.
Your venture eastward will not be made alone however:
Joker: opens any envelope in the column it appears in
Super Joker: opens any envelope in the entire grid
Free Spin: adds an extra spin to your total
Devil: blocks potential matches on the grid
Will you grab a cookie?
With 12 possible slingos available you have the ability to be extremely fortunate. You have the chance to refuse both the cash offer and the mystery value within the envelope: banking instead on reaching the top of the prize ladder and having your hidden prize in the envelope multiplied by 20.
Combined with the option to purchase a limitless amount of spins after you've used up your 10, getting a favourable fortune needs no crossing of your fingers.