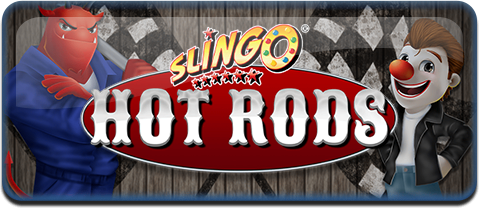 Kick start your engines to race for some old fashioned wins with Slingo Hot Rods. Get your gloves on as you modify this beauty; with the ability to make your own paytable, the race to those wins are in your hands. With a unique and unchallenged level of player-volatility and smooth design, one hell of a ride awaits you with a rapid pace and limitless extra spins Slingo Hot Rods is sure to steal the show on the racetrack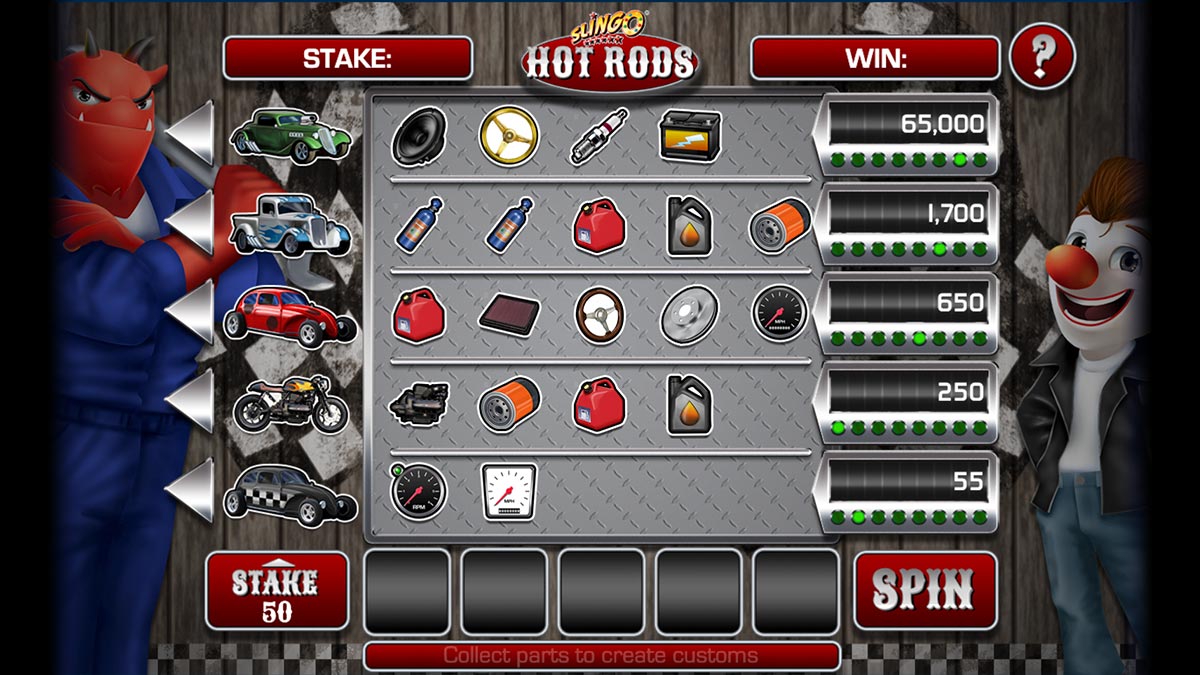 A whopping 5 Slingo and customisable engine.
You're in control with the ability to customise your own paytable, feeling the awesome power as every CAR has its own RTP. Every game has 5 spins and you must locate all the parts for your hot rod. Should you repair the hotrod, you'll get your hands on a cash prize!
Press your pedal to the metal…
5 HOT RODS are in play at one time, which you are able to alternate through. Pick your stake and press SPIN when you're ready to get to work. PARTS on the reel are added to the respective hotrod which they're part of. You need to collect all the parts for the cash prize.
Combined with an infinite amount of purchasable spins, you're sure to rev-up your way to those wins.