The ingenious slots and bingo mash up
Return to the origins of the successful Slingo formula that stole the gaze of the gaming world back in 2015. Mixing the greatest hits of slots and bingo, the innovative, exciting and immersive format is still going strong and is an essential game for all slots and bingo fans.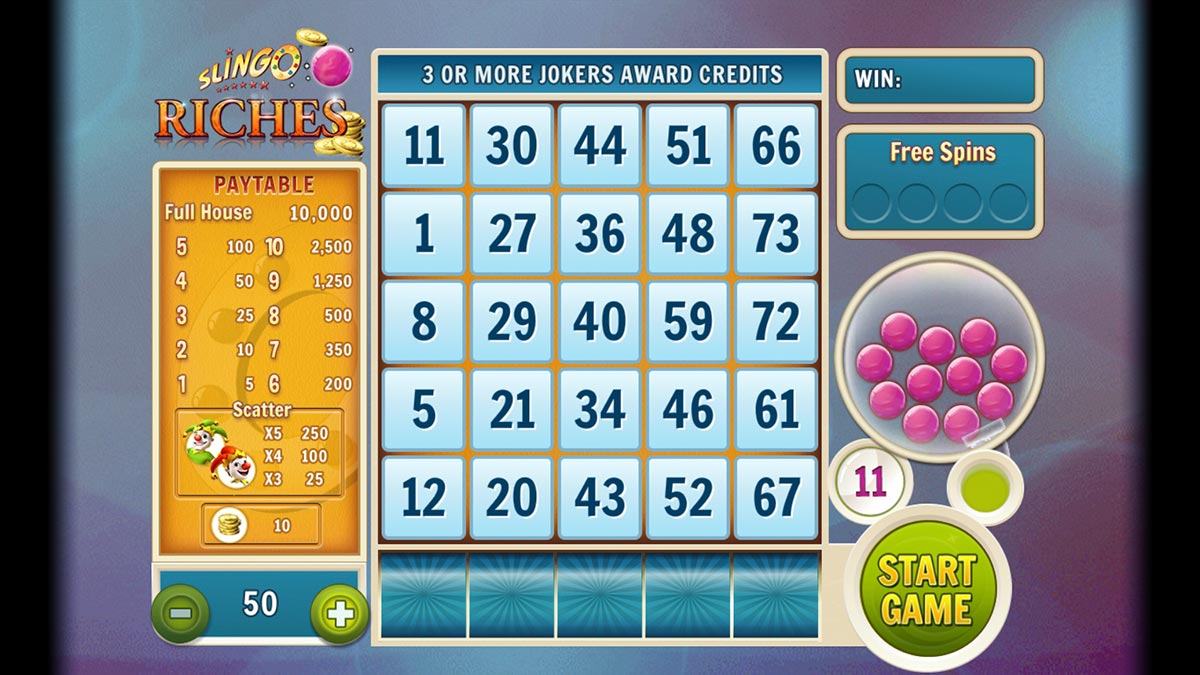 Back to basics.
The famed Slingo mechanic started here. Start with 11 spins straight off of the slot reel and any numbers which match the column above on the 5×5 grid will be crossed out. Get 5 in a line and you'll grab a hold of a slingo, climbing up the bonus ladder. For every slingo there's a prize with an awesome payout for those who manage a full house!
The gang's all here.
With the Joker's automatic marking off of single numbers and Super Jokers any number throughout the grid, you'll get one step closet to those slingos! Coin symbols grant you an instant cash prize alongside Free Spins, which add an extra spin. Be wary of the infamous Devil, as he'll block potential matches on the grid.
Not only that, if you get three Jokers or Super Jokers landing on your grid, you'll help yourself to a rich cash prize.